26 Sep

The Best Times to Visit Macedonia – Seasonal Secrets

When planning a trip to North Macedonia and its vibrant capital, Skopje, it's essential to consider both the weather and your budget. This Balkan gem offers distinct seasons, each with its own unique charm. In this guide, we'll explore the best time to visit North Macedonia and Skopje in terms of weather and prices.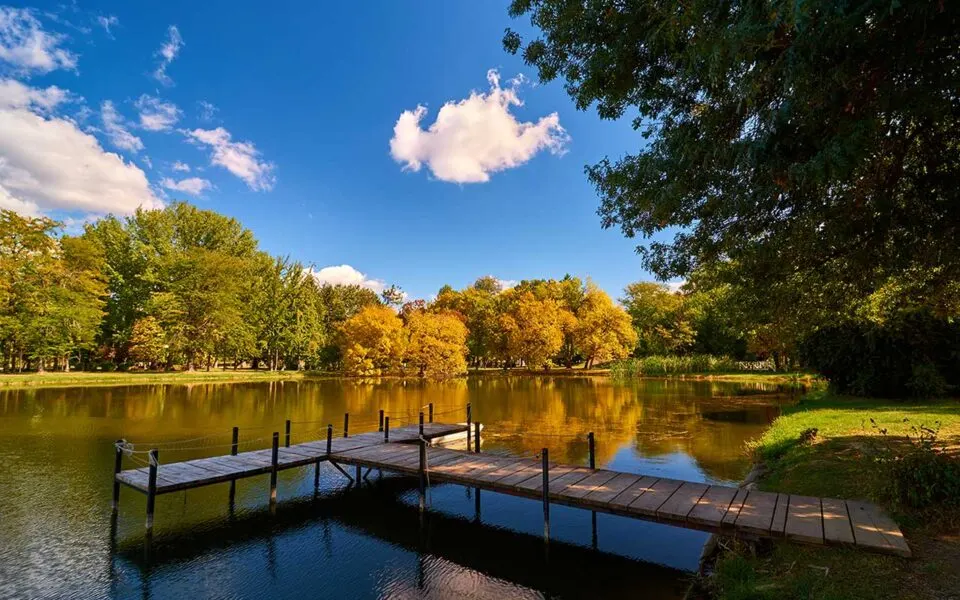 Autumn, Mild and Colorful
Autumn is a delightful time to visit North Macedonia and Skopje as the weather remains pleasant, and the landscapes transform into a tapestry of red, orange, and gold. This shoulder season offers a balance between comfortable weather and lower prices.
The city of Bitola is particularly enchanting in the fall when the trees in the Sirok Sokak promenade turn vibrant shades of red and yellow. Explore the archaeological sites and enjoy a cup of coffee at a local café.
Consider visiting Mavrovo National Park, a hidden gem in the autumn, with its dense forests painted in various shades of fall foliage. It's an excellent time for hiking and wildlife observation.
A Cozy Macedonian Winter
Winter in North Macedonia brings cold temperatures and the possibility of snowfall, making it an ideal time for winter sports enthusiasts and those seeking a cozy atmosphere. Prices for accommodations and flights tend to be lower during this season.
Mavrovo turns into a winter wonderland, with opportunities for skiing and snowboarding on the slopes of Mount Bistra. The Mavrovo Lake freezes over, creating a magical ice-skating rink.
In Skopje, the city's squares and parks are adorned with festive decorations. Warm up with traditional Macedonian dishes at cozy restaurants and sip mulled wine at the Christmas market.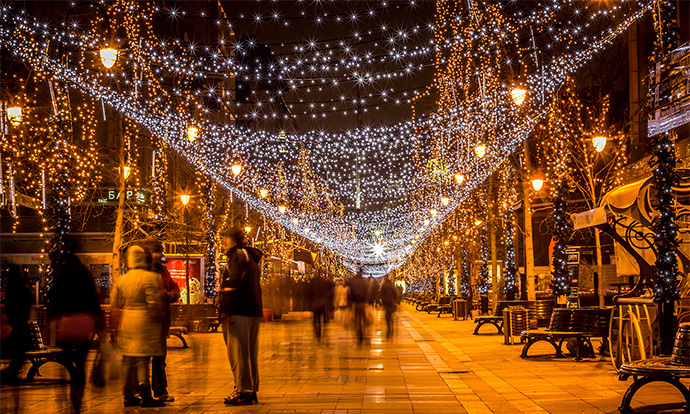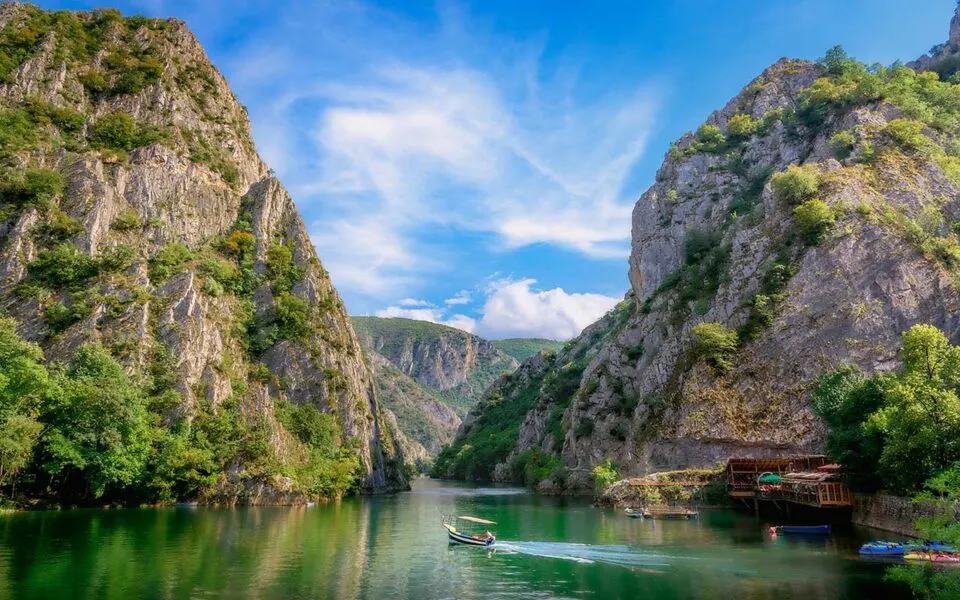 Spring of Blossoming Beauty
Spring is a wonderful time to explore North Macedonia, as the weather begins to warm up, and the landscapes burst into color. March and April are considered shoulder seasons, making it an excellent time to score some budget-friendly deals on accommodations and flights.
In Skopje, the spring blooms are a sight to behold. Take a leisurely stroll along the Vardar River and admire the cherry blossoms in City Park. Don't miss the chance to visit the Old Bazaar and explore its winding streets lined with shops selling local crafts and traditional cuisine.
Head to Ohrid, where the ancient town comes alive with the vibrant hues of spring. Visit the St. Naum Monastery, perched on the shores of Lake Ohrid, and hike up to the beautiful Galicica National Park for stunning panoramic views.
Summer of  Sunny Adventures
Summer in North Macedonia and Skopje is warm and inviting, with temperatures averaging around 30°C. This is the peak tourist season, so prices can be higher, but you'll be rewarded with plenty of sunshine and outdoor activities.
The shores of Lake Ohrid beckon with water sports, boat trips, and a bustling nightlife scene. Enjoy a swim in the crystal-clear waters or explore the historic town center with its charming cobblestone streets.
A short drive away, Matka Canyon is an ideal summer destination for outdoor enthusiasts. Hike along the canyon's trails, take a refreshing dip in the lake, and explore the fascinating Vrelo Cave.