03 Nov

Getting from Skopje Airport to Skopje City Centre

Arriving at Skopje Airport is your gateway to the vibrant capital of North Macedonia, Skopje. To help you navigate the journey from the airport to the city centre, we explored various transportation options, including the budget-friendly shuttle bus, the convenience of a taxi service, and the flexibility of renting a car.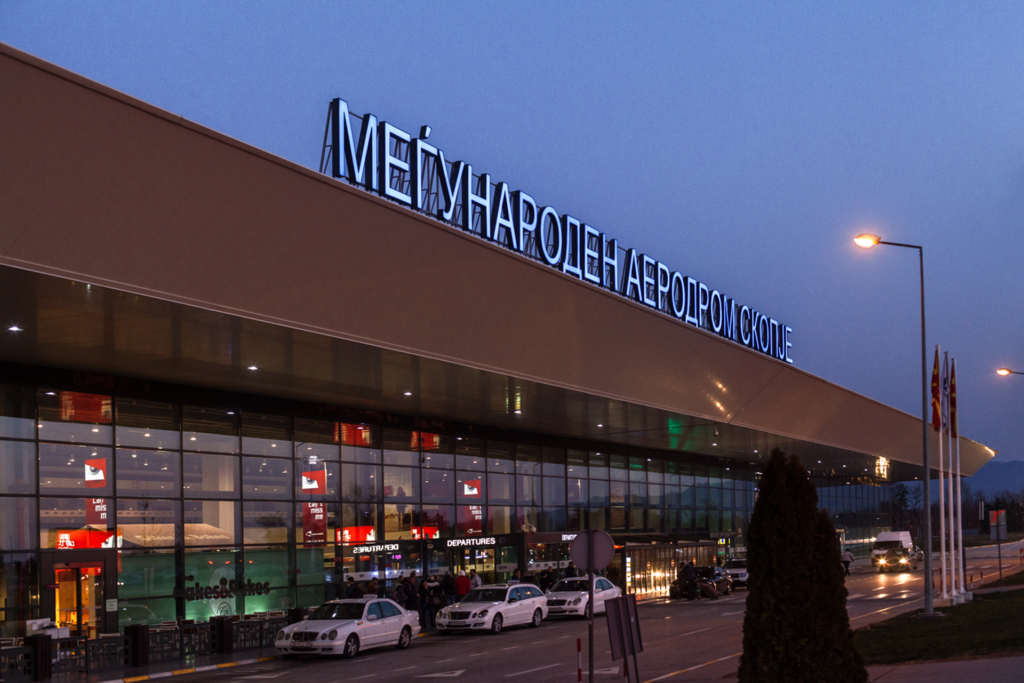 Shuttle Bus Connection
For travelers seeking an affordable way to reach Skopje city centre, the shuttle bus connection is an economical option. However, it is worth noting that this option may not be suitable for those with strict time constraints due to its less frequent schedule.
The shuttle bus departs from in front of Skopje Airport Terminal approximately every two hours and has a total of three stops on the way to the city centre. Tickets for the shuttle bus, priced at €3.5 per person, can be conveniently purchased on board.
It is a practical choice, especially for budget-conscious travelers who want a straightforward journey into the city.
Taxi Service
If you prioritize convenience and a swift transfer to the city centre, taxi services are readily available at Skopje Airport. Upon exiting the airport terminal, you will find a taxi rank with licensed and officially authorised, white-coloured taxi vehicles waiting for passengers.
The taxi services at Skopje International Airport are regulated by the pricelist displayed at the exit of the airport. The standard fare to the city centre will set you back €25.00. 
Taxis offer a direct and comfortable ride, making them an excellent choice if you have a tight schedule or prefer not to wait.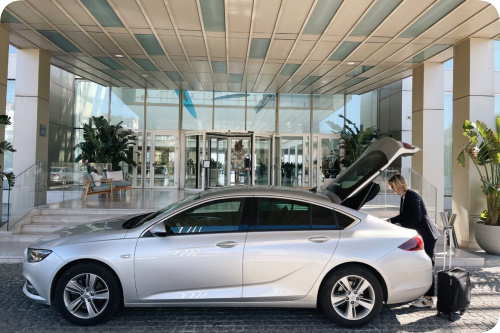 For those who desire the flexibility to explore Skopje and its surroundings at their own pace, renting a car is the ideal choice. It is the option that offers the greatest independence and convenience, allowing you to move around freely without being restricted by timetables.
Skopje Airport has several reputable car rental agencies where you can rent a vehicle upon arrival or book in advance. After picking up your rental car, you will be able to exit the airport and head on the open road immediately.
Renting a car provides the freedom to explore the region's landscapes, cultural attractions, and historical sites on your own terms, making it the ideal choice for those who want to maximize their visit in North Macedonia, be it for business or pleasure.
To conclude, when choosing how to get from Skopje Airport to Skopje city centre, your decision should align with your travel preferences. While the shuttle bus is budget-friendly but has limited scheduling, the taxi service is quick and direct but more costly. However, car rental services offer the utmost convenience and the freedom to explore unconstrained – at your own pace.